Smartphone Owners Prefer Obama To Romney: Finally, Something iPhone And Android Users Agree On
---
Sometimes, it feels like the bitter arguments between Apple fanboys and Android lovers are as irreconcilable as those between Democrats and Republicans.
Turns out, however, that analogy doesn't run too far. According to a new survey from Harris Interactive, both iPhone and Android supporters find common ground when picking the next president: Regardless of whether they're on iOS or Android, smartphone owners overwhelmingly choose Barack Obama.
Per the 800 iPhone and Android users polled by Harris, smartphone owners — no matter their choice of mobile operating system — would vote for Barack Obama over Mitt Romney, 49 percent to 31 percent. That wide margin is consistent from iOS to Android, with iPhone owners preferring Obama to Romney 47 percent to 34 percent and Android owners preferring Obama to Romney 50 percent to 29 percent.
A cute infographic with a boxing elephant and donkey, along with a few more findings from the survey, can be found below: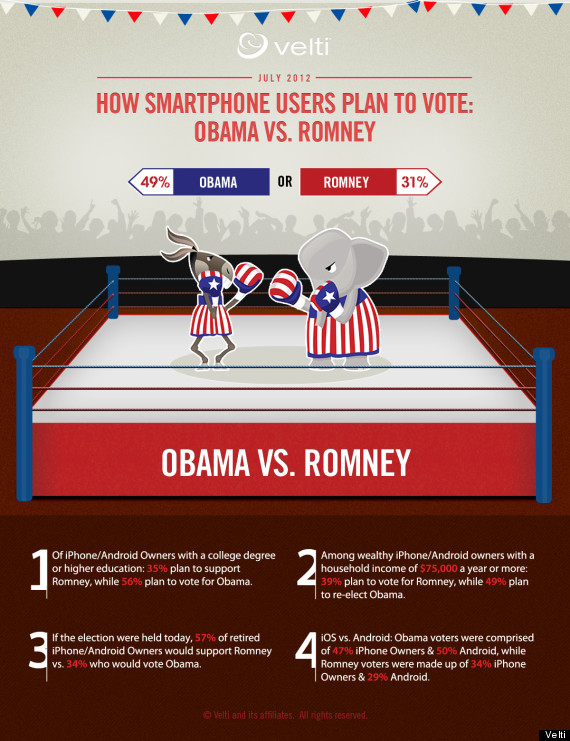 Photo Credit: (Getty Images / Velti)